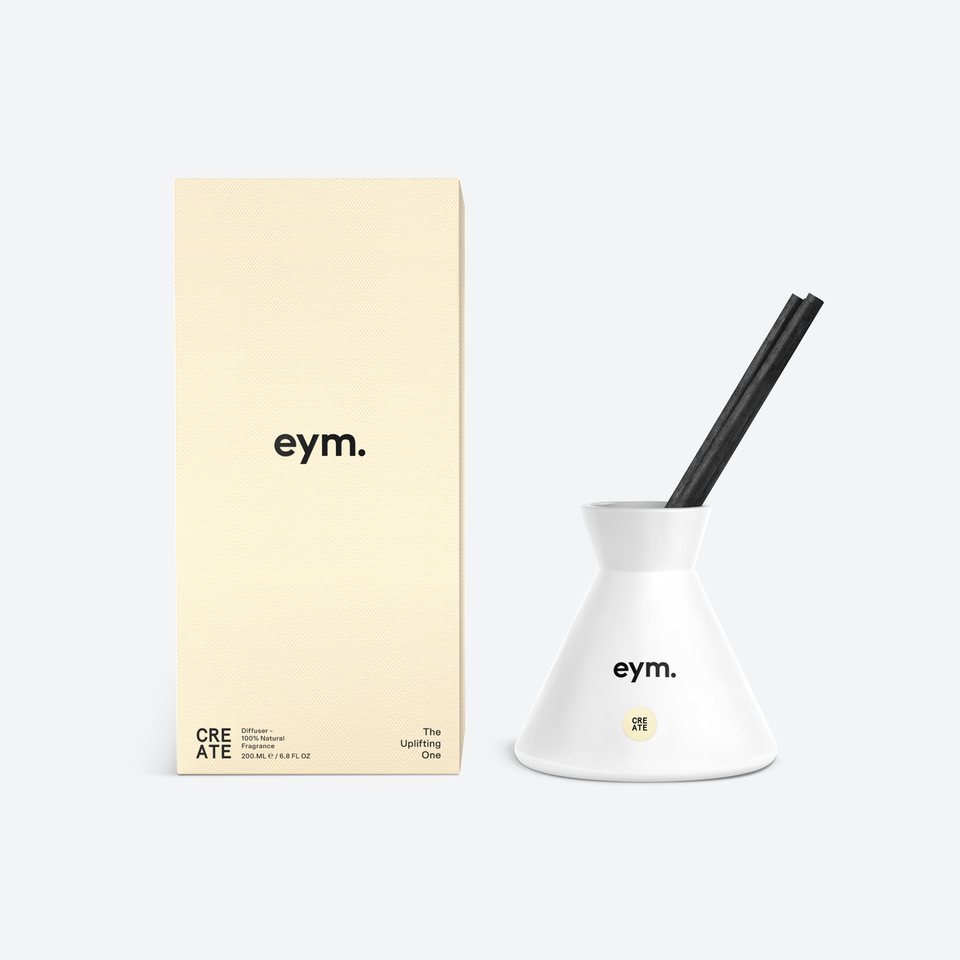 EYM Create Diffuser - 200ml
003666064001
by EYM
$69.60
Non UK VAT Price (EU / International Customers): $58.00
EYM Create Diffuser 200ml - The Uplifting One
An uplifting and clarifying scent. Fresh and zesty.
Energising, Improves cognitive function, Reduces stress.
INGREDIENTS:
Bergamot
Black Pepper
Orange
PRODUCT DETAILS:
100% natural fragrances

Good vibes and good smells around the clock

200ml (up to five months of constant heavenly smells)

Made in Britain

Sustainably sourced ingredients and packaging
PRODUCT CARE:
For best results: Allow 48 hours for the fragrance to fill the room




Turn the reeds over daily

Place in an enclosed space

Fragrances contain no chemical scent boosters as they are 100% natural, so the smell is much stronger in smaller spaces.