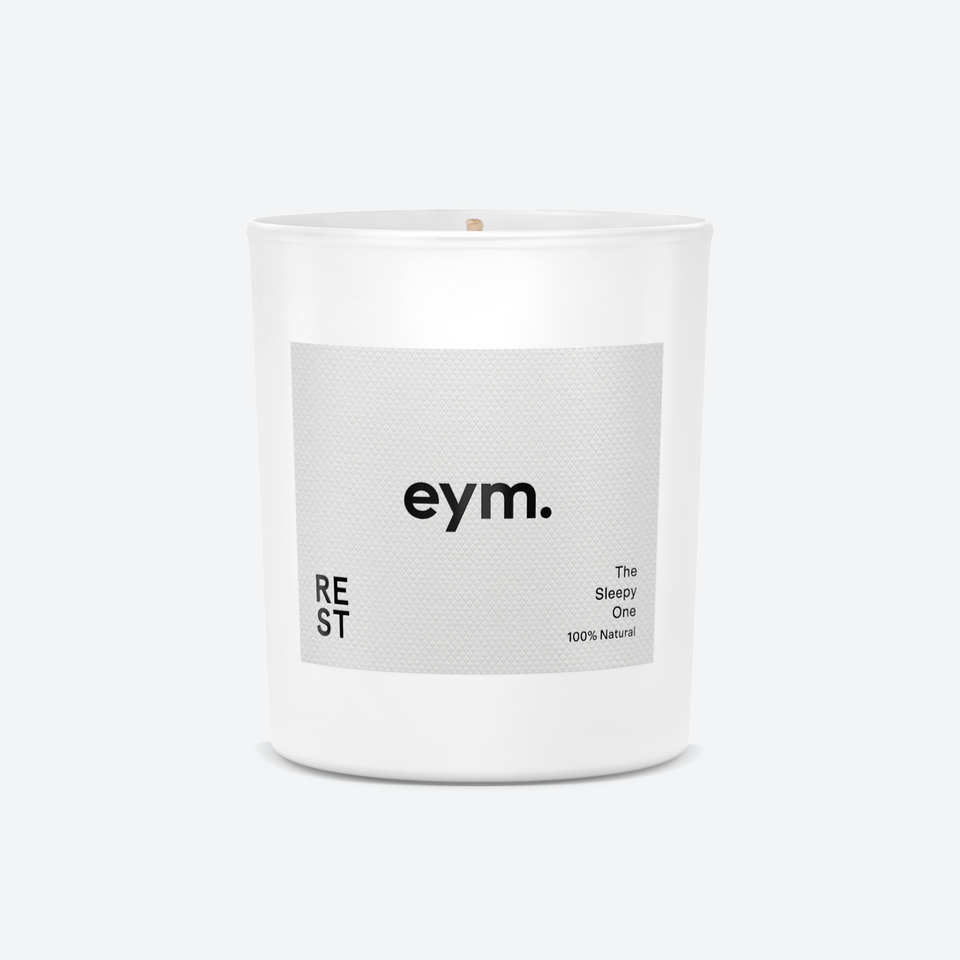 EYM Rest Standard Candle - 220g
003657064001
by EYM
$48.00
Non UK VAT Price (EU / International Customers): $40.00
EYM Rest Standard Candle 220g - The Sleepy One
A gentle and pure scent, perfect for night time. Calming and soothing. 
Warming and sedative, Soothes nerves, Induces feelings of bliss.
INGREDIENTS:
Camomile
Sweet Orange
Lavender
PRODUCT DETAILS:
100% natural fragrances

No chemicals or synthetics

Made in Britain

Sustainably sourced ingredients and packaging
PRODUCT CARE:
Burn for a minimum of 2 hours or until the melt pool has reached the edge of the jar, this is particularly important on the first burn to prevent tunnelling.

Trim candle wick before each use to 1cm, the wick should always look short and upright for a clean burn.

Do not relight when the wax level is less than 1cm.

To receive the full aromatherapy benefits of the candle, we recommend burning in enclosed spaces.